What Sparks Poetry is a serialized feature in which we invite poets to explore experiences and ideas that spark new poems.
In Books We've Loved, we asked our editorial board members and select guest editors to reflect on a book that has been particularly meaningful to them in the last year, with the intention of creating a list of book recommendations for our valued readers.
"Explore What Sparks Poetry" is made possible with funding from The Virginia Commission for the Arts.
I have long favored the idea that poetry is a kind of sheet music the composer creates for somebody else to perform across time and space, rather than a mode of self-expression.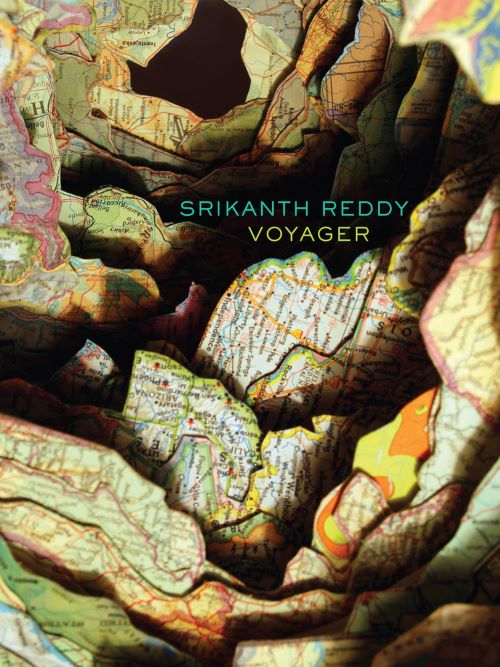 Every public persona implies a negotiation between the facts of biography and the imperatives of form.
I had been ready to give up on the whole enterprise as well, I told her—for an alarmingly long time, nothing I picked up seemed able to penetrate or point the way, a demoralizing experience indeed for someone who's always balanced a great deal of himself on an abiding faith in literature. But then I happened to revisit Philip Levine's What Work Is.
The "I" slyly travails through historical significance and triviality until the tribulations of fear, faith, and ferocity surface in a dizzying dream state, hauling history into the prophetic present, where associative meanings are distilled into a crude and cruel illumination. "In the confluence of hand, head, eye, and brow," the metamorphosing "I" remains intactly resolute in its unsatiable quest for the hidden truth.
The word "overland" connotes an arduous journey, a direct engagement with the environment and the vicissitude of nature. Broken into its constituent parts, "over land," the term is also the root of global disputes, why nations go to war. "Over" can mean about, but also done, finis, kaput. But this is more a book of journey through life than despair at it.
But what keeps me reading and rereading this collection, aside from the precise, often stomach-churning imagery—the dead goats and halved snakes, maggots heaving, "the stink / generating its own heat"—and formal command of line and sound and shape, are the characters who populate this landscape. The men, the men. Bambrick pays them the close attention that reads, even when the prevailing emotion evoked is fear, like a radical act of love—the speaker is always implicated in the little intimacies and violences and betrayals and forgivenesses they unleash on each other.
The World Doesn't End is, in essence, a storybook—one full of old gods, new gods, beautiful misfortunes, and terrifying miracles.
Maybe what Nature and Art have in common is their amenability to being read—the fact that both can be the object of lectio divina, the contemplation of the "living word." In April the gods have left us, but Nature, like poetry, is being written, and can be read. The world is a poem, or a painting, and a poem, in turn, is the world, or at least a world (an "imaginary garden[] with real toads in [it]," if you will). In that sense, April seems to argue, to count stresses is to "tally stars," to "tell the story / End-stopped by snow"; it is a way of arranging the "Leaves drying on the blacktop / Loosely iambic, wet with ash." In a poem it is always April, month of rebirth. And in the infinite April of the present tense, Nature is Art, Art Nature. The living word is the living world.
The oracular "Sentry of the Speechless" appears in Returning Upland, the second half of this collection, in which the poems are longer and less aphoristic than in The Brittle Age, but equally elemental, equally blinding in their lucidity. What ignominy looks like a glass of water? Who are these beings sustained on moss? How have I come to such segmented depths? The sentry guards this place still. I can't resolve its mysteries. That's why I keep returning there.
[E]mbedded in Choi's deep inquiry is beauty, the beauty of language transcending our expectations of what can be said and felt within its confines.
The genius for a simple clarity is what makes all of Ferry's Horace and Virgil so commendable, and his verse is proof as well that "simple clarity" is not "economy," nor less and stranger language. That he adds a word or removes a god is hardly worth attacking when the former makes for grace and the latter is a name we neither cared about nor said correctly. Instead, like the King James translators, he understands that another language is another material, and one cannot build a wooden house from marble. The attempt will last forever.
After the bath was over, I kept thinking of an image from her poem, "What This Elegy Wants," when the speaker wants her father "in the soil/of my heart." LeBlanc's poetry has that element I'm always searching for, a reminder, not so much about the beauty of this world but its ongoingness, and the fierceness with which we temporarily cling.
Here, Jordan complicates the most basic building blocks of syntax. Words that we take for granted (i.e. "from," "with," "to") come under the poet's scrutiny and cannot be passed over. He reveals how a preposition as simple as "with" contains multiple opposites–to mean both toward and against; because of and despite–which, when illuminated, disrupts meaning and demands that I look more closely. Throughout the book, Jordan shows how chance encounters, moments, and words can upend a life. Nothing is static; words, people, and history are dynamic and exist in relationship to each other and a larger context.
To persist in time is to be an individual, a life. To exist only as a grammatical form is to be taken out of time. Only after years of reading Miłosz did I understand that, for him, to live on in this form of immortality is not a triumph of art, but a marker of absolute loss.

I first opened fretwork three weeks after my father's unexpected death. I had to stop reading after the second poem. I returned the book to its shelf and distracted myself with a gossipy novel. A few months later I tried again and found fretwork to be a necessary companion to my evolving grief.
I keep returning to Sun Yung Shin's The Wet Hex. I read it on New Year's Eve and again earlier this month as part of The Sealey Challenge. It is, poem-by-poem, brilliant, personal, candid, emotionally resonant, fantastic and sensational, mythical and mystical and musical, technically-sharp, lyrical, and attentive to the details in languages.