And some time make the time to drive out westInto County Clare, along the Flaggy Shore,In September or October, when the windAnd the light are working off each otherSo that the ocean on one side is wildWith foam and glitter, and inland among stonesThe surface of a slate-grey lake is litBy the earthed lightning of a flock of swans,Their feathers roughed and ruffling, white on white,Their fully grown headstrong-looking headsTucked or cresting or busy underwater.Useless to think you'll park and capture itMore thoroughly. You are neither here nor there,A hurry through which known and strange things passAs big soft buffetings come at the car sidewaysAnd catch the heart off guard and blow it open.
Copyright © 2019 by Seamus Heaney; Farrar, Straus and Giroux
All rights reserved.
Reproduced by Poetry Daily with permission.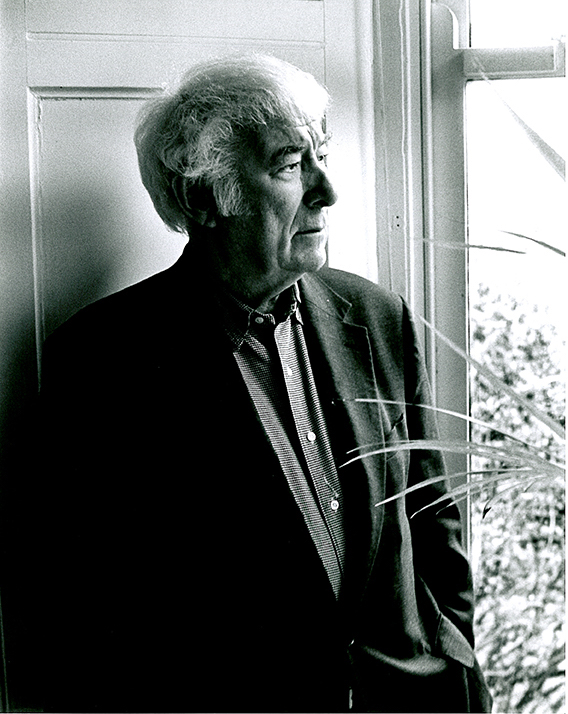 Photo:
Estate of Seamus Heaney
Seamus Heaney (1939–2013) was born in Northern Ireland. Death of a Naturalist, his first collection of poems, appeared in 1966 and was followed by numerous volumes of poetry, plays, criticism, and translation, establishing him as one of the leading English-language poets of his generation. In 1995 he was awarded the Nobel Prize in Literature. His translation of Virgil's Aeneid Book VI was published posthumously in 2016 to great critical acclaim.
Seamus Heaney had the idea to form a personal selection of poems from across the entire arc of his writing life, small yet comprehensive enough to serve as an introduction for all comers. He never managed to do this himself, and no other edition exists which has such a broad range, drawing from first to last of his prize-winning collections. But now, finally, the project has been returned to, resulting in an intimate gathering of poems chosen and introduced by the Heaney family. In 100 Poems, readers will enjoy the most loved and celebrated poems, as well as discovering new favourites. It is a singular and welcoming anthology, reaching out far and wide, now and for years to come.