Amid Rising Tensions on the Korean Peninsula
Your country's memory is short. But know this: We can still hear the planes, their death-knell hum— We live, have been living, with this threat circling our heads like we were carrion, staining the earth we still call home despite the pictures, which know only how to mark what happened. The choices to tell one truth at a time. Our names were made in the dry mouths of children, napalm, ravaged paddies, lung cancer. Names, sewn straight into our breasts. We live— like ghosts, reverberate. The bad memories have to live somewhere. Why not in the body? They climb to the surface, smother doubt to save the family from war's muck. War: the only surname we're responsible for. The only sunlight on our unmarked graves. Our sustenance is this story spun from the records, amid your savage freeze. So we married fear, and we've taken its name as our own. Yes, we salvaged these small lives. We're free, at least, to sob and shudder, yes, and feed our babies, remember the acrid clouds we dripped from, and cling to them—as if we're the bad ones—for dear, stupid life.
Copyright © 2019 by Franny Choi.
All rights reserved.
Reproduced by Poetry Daily with permission.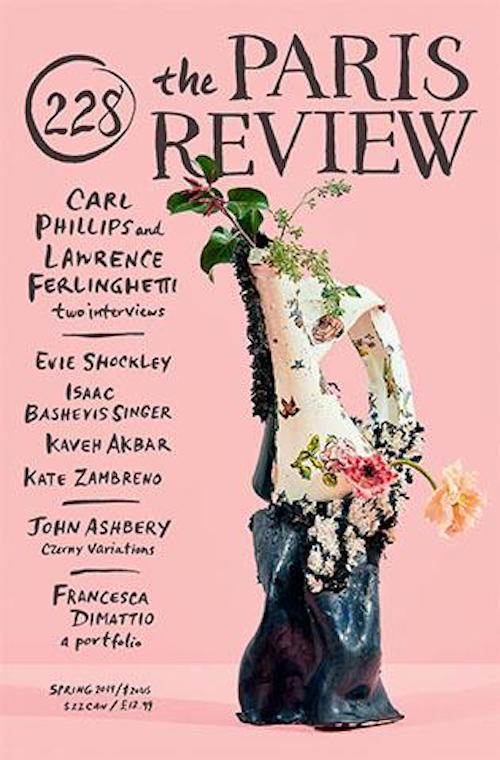 Editor
Emily Stokes
Managing Editor
Kelly Deane McKinney
Poetry Editor
Srikanth Reddy
Since its founding 1953, The Paris Review has been America's preeminent literary quarterly, dedicated to discovering the best new voices in fiction, nonfiction, and poetry. The Review's renowned Writers at Work series of interviews is one of the great landmarks of world literature. Hailed by the New York Times as "the most remarkable interviewing project we possess," the series received a George Polk Award and has been nominated for a Pulitzer Prize. With the December 2016 redesign of the Review's website, the complete digital archive of everything we've published since 1953 is available to subscribers. In November 2017, the Review gave voice to nearly sixty-five years of writing and interviews with the launch of its first-ever podcast, featuring a blend of classic stories and poems, vintage interview recordings, and new work and original readings by the best writers of our time.