We were in a small, grim café.She sipped pure black dropletsfrom a tiny cup.Make him come back, she said,her voice like something brought up intactfrom the cold center of a lake.It was the kind of story I like, and I wantedto get it right, for later:The hot morning in the café,feeling encroached on by a cloudof dusty ferns and creepersand the low earth of duty.I can't read a bookall the way through, she said,and most days I'm only unhappy.My heart is always with the lovers.
Copyright © 2020 by Sandra Lim
All rights reserved.
Reproduced by Poetry Daily with permission.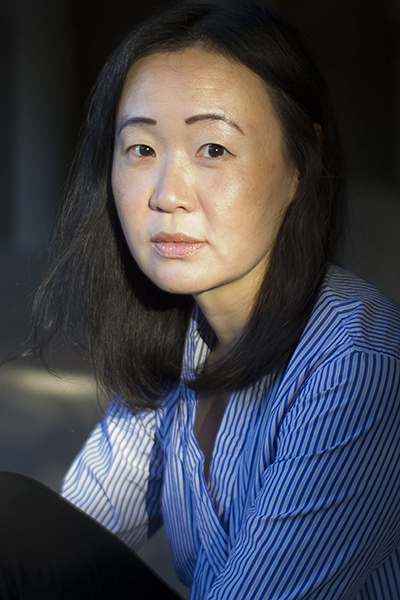 Sandra Lim is the author of two poetry collections, Loveliest Grotesque (Kore Press, 2006) and The Wilderness (W.W. Norton, 2014), which won the 2013 Barnard Women Poets Prize. Her work has appeared in The New Republic, The Baffler, jubilat, The New York Times, Poetry, The Yale Review, and elsewhere. Her honors include a 2020 Literature Award from the American Academy of Arts and Letters, the Levis Reading Prize, and grants from MacDowell, The Vermont Studio Center, and The Getty Foundation. Born in Seoul, Korea, she is an Associate Professor at the University of Massachusetts Lowell and lives in Cambridge, MA.
Editor & Founder
Stephen Reichert
Senior Editor
Daniel Todd
Associate Editors
Dan Cryer
Clare Banks
Traci O'Dea
Freeman Rogers
William Camponovo
Assistant Editors
Kristin Lindholm
Clifford Williams
Jared Fischer
Jocelyn Heath
Kari Hawkey
Founded in 1998, Smartish Pace, a Baltimore literary magazine that appears in April and October, and publishes poems, essays, and interviews.