He comes down from the hills, from
The craggy rock, the shrubs, the scrawny
Live oaks and dried-up junipers. Down
From the cloud-bellies and the bellies
Of hawks, from the caracaras stalking
Carcasses, from the clear, sun-smacked
Soundlessness that shrouds him. From the
Weathered bed of planks outside the cabin
Where he goes to be alone with his questions.
God comes down along the road with his
Windows unrolled so the twigs and hanging
Vines can slap and scrape against him in his jeep.
Down past the buck caught in the hog trap
That kicks and heaves, bloodied, blinded
By the whiff of its own death, which God—
Thank God—staves off. He downshifts,
Crosses the shallow trickle of river that only
Just last May scoured the side of the canyon
To rock. Gets out. Walks along the limestone
Bank. Castor beans. Cactus. Scat of last
Night's coyotes. Down below the hilltops,
He squints out at shadow: tree backing tree.
Dark depth the eyes glide across, not bothering
To decipher what it hides. A pair of dragonflies
Mate in flight. Tiny flowers throw frantic color
At his feet. If he tries—if he holds his mind
In place and wills it—he can almost believe
In something larger than himself rearranging
The air. He squints at the jeep glaring
In bright sun. Stares a while at patterns
The tall branches cast onto the undersides
Of leaves. Then God climbs back into the cab,
Returning to everywhere.
Copyright © 2017 by Tracy K. Smith
All rights reserved.
Reproduced by Poetry Daily with permission
Tracy K. Smith is the author of the memoir Ordinary Light (Knopf, 2015) and three books of poetry: Life on Mars, which won the 2012 Pulitzer Prize, Duende, winner of the 2006 James Laughlin Award, and The Body's Question, winner of the 2002 Cave Canem Poetry Prize. A recipient of a Rona Jaffe Writer's Award, a Whiting Award, and an Academy Fellowship from the Academy of American Poets, she is the director of the Program in Creative Writing at Princeton University and the current Poet Laureate of the United States.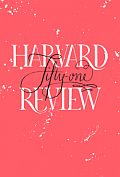 Editor
Christina Thompson
Poetry Editor
Major Jackson
Managing Editor
Chloe Garcia Roberts
Associate Editor
Cecilia Weddell
Digital Editor
Laura Healy
Harvard Review publishes new poetry, essays, fiction, drama, criticism, book reviews, and interviews. From its beginnings, the journal has been committed to showcasing the work of emerging writers alongside established voices—or, as we like to think of it, publishing writers who will be famous next to writers who already are.
Over the years we have published a number of important writers at an early stage of their careers, including Nam Le, Mary Ruefle, Jhumpa Lahiri, Carl Phillips, David Foster Wallace, and Miranda July. Some of the authors we debuted include Paul Harding, who won the Pulitzer Prize for Fiction in 2010; Ben Shattuck, whose first published story was selected for PEN America's Best Debut Short Stories in 2017; and Moira McCavana, whose debut story was published in the O. Henry Prize Stories Anthology in 2018.
Editorially, we are interested in literary technique and agnostic when it comes to subject matter. We take each piece on its merits and seek a diversity of voices. We look for evidence of control, polish, deliberateness, authority, and for work that strikes us as realizing its own ambitions, whatever those may be. Physically the magazine draws on the aesthetic of the 1960s Black Sparrow Press, foregrounding typography and employing only abstract elements. We print on a textured uncoated stock for a tactile feel and design our covers in thematically related pairs. Our cover designs, by Alex Camlin, have been repeatedly honored in PRINT magazine's Regional Design Annual.
Contributors to Harvard Review are regularly selected for Best American Poetry, Best American Essays, Best American Short Stories, Best American Mystery Stories, Best American Science and Nature Writing, Best American Travel Writing, PEN America Best Debut Short Stories, The O. Henry Prize Stories, Best New Poets, and The Pushcart Prize Anthology.