Four score and seven years ago our fathers brought forth on this continent, a newnation, conceived in liberty, and dedicated to the proposition that all men arecreated equal.That's how Abraham Lincoln started the Gettysburg address and he gotmurdered in a theatre.That's also how I have started my speech but I won't be murdered in a theatreWhen I die, it will be an old-time injury, like falling into a threshing machine.I am always making speeches, but speeches are a waste of timeThe only useful speech is one where you enumerate someone's many failuresuntil they burst into tearsBut if anyone is bursting into tears today it will be meI just want to lie naked on a deckchair, fanning myself with divorce papersI have called this speech 'speech time' so you will know it's time for speeches.Anything can be a speech if you say it out loud for long enoughThis is not freedom of speech, this is just extreme oratorial leewayIt's hot piss, melting the toilet iceSpeeches exist for the purpose of making other people think what you thinkBut I don't want just anyone to be able to think what I thinkIt's like if paisley were a natural resource, and people had to mine for itYou have to be stupid enough to want toI've been making a lot of speeches recently because I published a bookAnd more than a book people like to hear you talk about your bookPeople don't like books they like speechesBut not this speech .......People don't want to hear poetry, they want to hear people talking aboutpoetryPeople don't want to hear poetry, they want to go home and not read poetryand so do IThe only reason for poetry is to have a meadow in which to burn yourselfalive inA picturesque meadow, with bonus violetsI am bored of making speechesI have to say so many things I don't care aboutIt reminds me of lifeIt reminds me of when you are a cowboy and your hat gets too heavyThere is nothing in this world really worth sayingBeing clever is a waste of timeI just want to sit around in Swarovski earrings and let old men debate myliterary merits...but I don't even have my ears piercedA speech is the opposite of a poemA speech is telling people what to think, but I don't know what shouldbe thoughtSometimes it seems to me like other people aren't even trying to tell the truthLike, when I watch porn I like it to be the retro kind when you can't see thedick go inForget this speech, I'm changing the titleThe new title of this speech is 'poem time' because this is poem time notspeech timeIt's like when it's your first day as a soldier and you show up to the wrong warOr like sexily cleaning the coliseum with a black feather dusterIt's like panicking because your castle is too beautifulOr an advent calendar for atheists full of empty windowsIt's like pouring cold champagne all over your thighsOr an evil piano that can only be played at midnightA poem should never be a tourniquetYou have to let the blood goes where it wantsIt's like trying to log into your email account but your password makes youtoo sadIt's like Shakespeare ...................................... etcI love writing poetry because it gives me casket pleasureI can feel my death somewhere far offIt's like doing a shot of semen after sex and calling it a chaserOr when you're a ghost and can feel the wind blow in through your sheetholesPoetry is like a tuxedo that zips off at the kneeIt's my pet boredom......I sit in my room with the rain coming downAnd I start to wonder about my lifePoetry is like pushing a pram through the dawnBut the pram is on fire, because the fire is your babyIt's like having an orgasm every time you hear middle C on a pianoMozart is just elaborate foreplay to youIt's like upgrading your horse drawn carriage to a better, more technologicallyadvanced horse drawn carriageOr squeezing your mop into a tropical fish tankIt's like being the Monet of blow jobs .................... and losing your boyfriendto the Toulouse-Lautrec of blowjobsOr a bedside drawer packed with snowPoetry is a luxury behaviourLike crying because you're too clever and nobody understands youIt's like cutting your hand at a party and referring to your bloodas 'party blood'It 's like: welcome to good behaviour town, population 0
Copyright © 2019 by Hera Lindsay Bird
All rights reserved.
Reproduced by Poetry Daily with permission.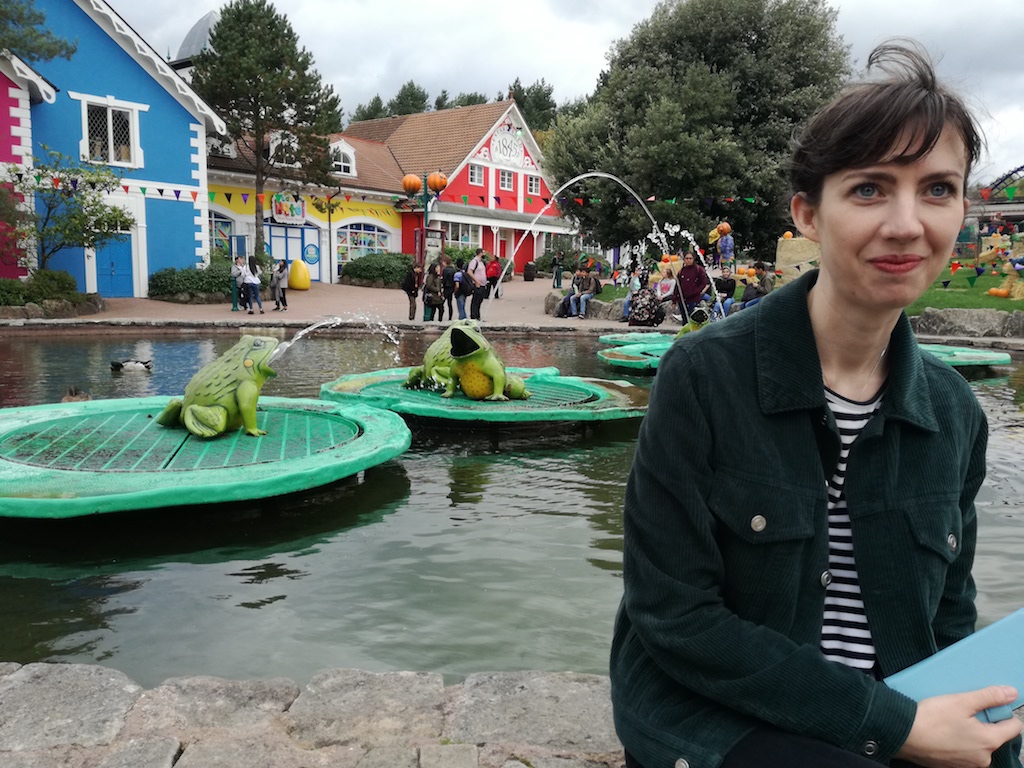 Hera Lindsay Bird is a poet from New Zealand. Her debut collection Hera Lindsay Bird has become a cult bestseller in her home country after her poems 'Monica Geller' and 'Keats is Dead So Fuck Me From Behind' went viral. Hera Lindsay Bird has been released with Penguin UK. She won the 2017 Sarah Broom Prize and the Ockham Best First Poetry Book Award.
Love, death, Bruce Willis, public urination, being a woman, love, The Nanny, love. This pamphlet of poetry by Hera Lindsay Bird is a startling departure from her bestselling debut Hera Lindsay Bird by defying convention and remaining exactly the same, only worse. This collection, which focuses on love, childish behaviours, 90's celebrity references and being a woman, is sure to confirm all your worst suspicions and prejudices.
"Without doubt the most arresting and original new young poet — on page and in performance — to arrive."
—Carol Ann Duffy