The ten o'clock train to New York,coaches like loaves of bread powdered with snow.Steam wheezes between the couplings.Stripped to plywood, the station's cement standing roomimitates a Russian novel. It is now that I remember you.Your profile becomes the carved handle of a letter knife.Your heavy-lidded eyes slip under the seal of my widowhood.It is another raw winter. Stray cats are suffering.Starlings crowd the edges of chimneys.It is a drab misery that urges me to remember you.I think about the subjugation of women and horses;brutal exposure; weather that forces, that strips.In our time we met in ornate stationsarching up with nineteenth-century optimism.I remember you running beside the train waving good-bye.I can produce a facsimile of you standingbehind a column of polished oak to surprise me.Am I going toward you or away from you on this train?Discarded junk of other minds is strewn beside the tracks:mounds of rusting wire, grotesque pop art of dead motors,senile warehouses. The train passes a station;fresh people standing on the platform,their faces expecting something.I feel their entire histories ravish me.
"Winter" from THE ESSENTIAL RUTH STONE: by Ruth Stone, edited by Bianca Stone.
Published by Copper Canyon Press 2020.
Copyright © 2020 by Ruth Stone.
All rights reserved.
Reproduced by Poetry Daily with permission.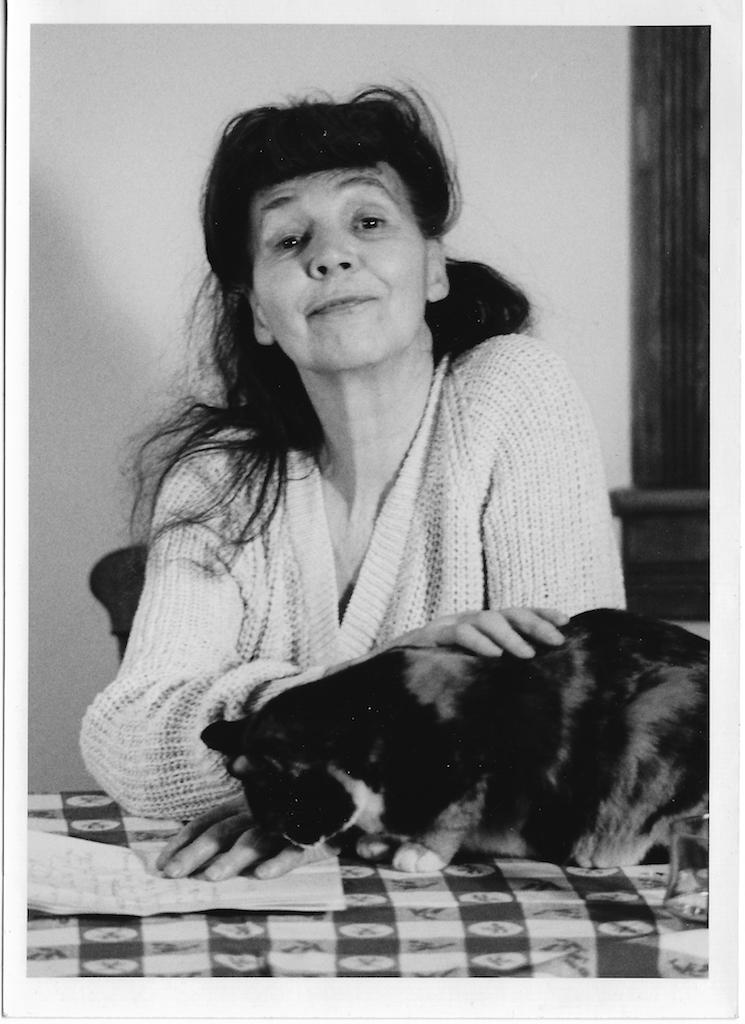 Ruth Stone is the author of thirteen books of poetry. She received many honors during her lifetime, including the 2002 National Book Award for Poetry, the 2002 Wallace Stevens Award, the National Book Critics Circle Award. She was poet laureate of Vermont from 2007, until her death in November of 2011. Her posthumous collection The Essential Ruth Stone, ed. by Bianca Stone, was published in September, 2020 from Copper Canyon Press.
Port Townsend, Washington
"[A] breathtaking distillation that draws from 10 collections and a nearly 60-year career, readers can see the literary evolution of the two-time Guggenheim Fellow and winner of the National Book Award in a new light… Throughout, Stone transforms sorrow into something layered and full of life. This stands as witness to the inner workings of her world and the extraordinary life she lived."
—Publishers Weekly, starred review
"Now, with the publication of The Essential Ruth Stone, readers can experience anew an elegant and perceptive selection—curated by the aforementioned granddaughter, the poet and visual artist Bianca Stone—from 12 collections published over Stone's half-century career… This new volume guards admirably against the future misplacement of a poet whose strange, comic, and courageous wrongness continues to feel timelessly and ineluctably right."
—Poetry Foundation