Mama Cockroach, I Love You
Because you cosy with the aunties in yourreeking slums, and are intimate and sweet.Because you begrudge no one a meal, but oozea faecal trail to lead your commune to its source,like a dirty bee. Because you are joyfully promiscuous.Because you pouch your young and hide themin the sweaty creases of the housenear suppurating food so they'll hatch to a feast;or, keep your eggs with you in a special purseshaped like a kidney bean, and clutch it fast;or reinsert them into your abdomenand womb them there; or carry them as yolksand give live birth, then feed your pale broodsecretions from your anus, or your armpit glands,like milk; or, deep in the flesh of a rotten logpass them a bolus of pre-digested food, mouth to mouth.Because you suffer your young to swarm uponyour back, and do not flinch or buck them off,but carry them like a human playing horseywith her children, down on hands and knees,decrying the swag of her own loose flesh.Because you twirl your antennae gracefullyto test your crawl space. Because strokinglyyou caress your offsprings' backs, and gentle themwith pretty pheromones and chirps. Becauseyou purr when your young stroke your face.Because you would leave your body for your offspringto dine upon — all the liquors and gravyof the obscene world, your work in the cranniesdelivered to the living. Because you are,despite all rumours, mortal. And what ifyou are crushed before your eggs can be delivered?What if your sisters drive you, hissing, out?What if your kitchen is fumigated?!What if the mongoose the lizard the snake —a muscular tongue prying at the warm and greasy intersticesof your stubborn occupancy — takes you in its mouth?Someone must care for the dirt.
'Mama Cockroach, I Love You' by Fiona Benson.
Published by Poetry London.
Copyright © Fiona Benson.
Reproduced by permission of the author c/o Rogers, Coleridge & White Ltd., 20 Powis Mews, London W11 1JN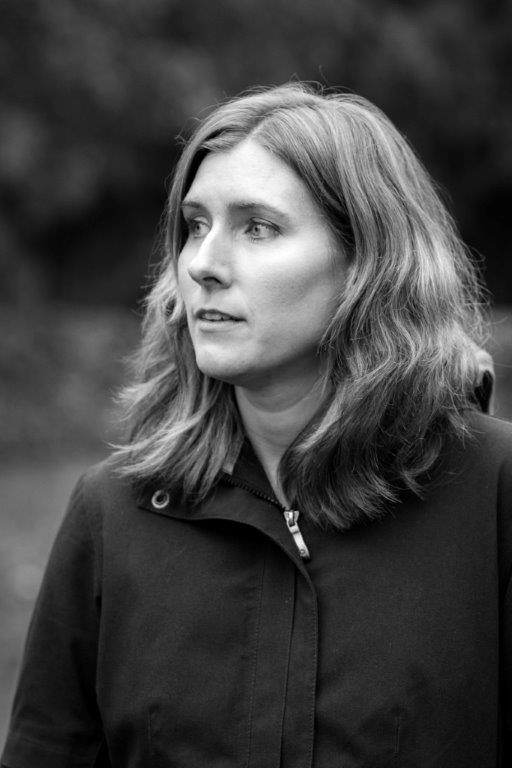 Fiona Benson won the Forward Prize for Best Collection 2019 for Vertigo & Ghost (Cape). Her first collection Bright Travellers (Cape, 2014) won the 2015 Seamus Heaney Centre Prize for a First Full Collection and the 2015 Geoffrey Faber Memorial Prize. She lives in Devon with her husband and their two daughters.
The above poem is part of a commission for Arts & Culture at the University of Exeter (#projecturgency) on insect behaviours.
Poetry Editor
André Naffis-Sahely
Reviews Editor
Isabelle Baafi
Poetry London is an arts charity and leading international poetry magazine where acclaimed contemporary poets share pages with exciting new names. Published three times a year in February, May and September, each issue contains new poetry, incisive reviews and features. Poetry London holds an annual poetry competition and launches each issue with readings from distinguished poet contributors to the magazine.
"Its eclectic international editorial vision makes Poetry London one of the very few best, essential poetry magazines in English."
—Stephen Berg, Editor, The American Poetry Review
"Poetry London has long been essential reading. Try imagining contemporary poetry without it."
—Sean O'Brien
"Poetry London spreads its net wide to include the latest from Europe, American and other parts of the world, as well as from the islands of Britain and Ireland: work by new poets and established ones. The reviews are intelligent and articulate. The design is simple and accessible. In other words, it's one of the best poetry magazines around."
—Ciaran Carson